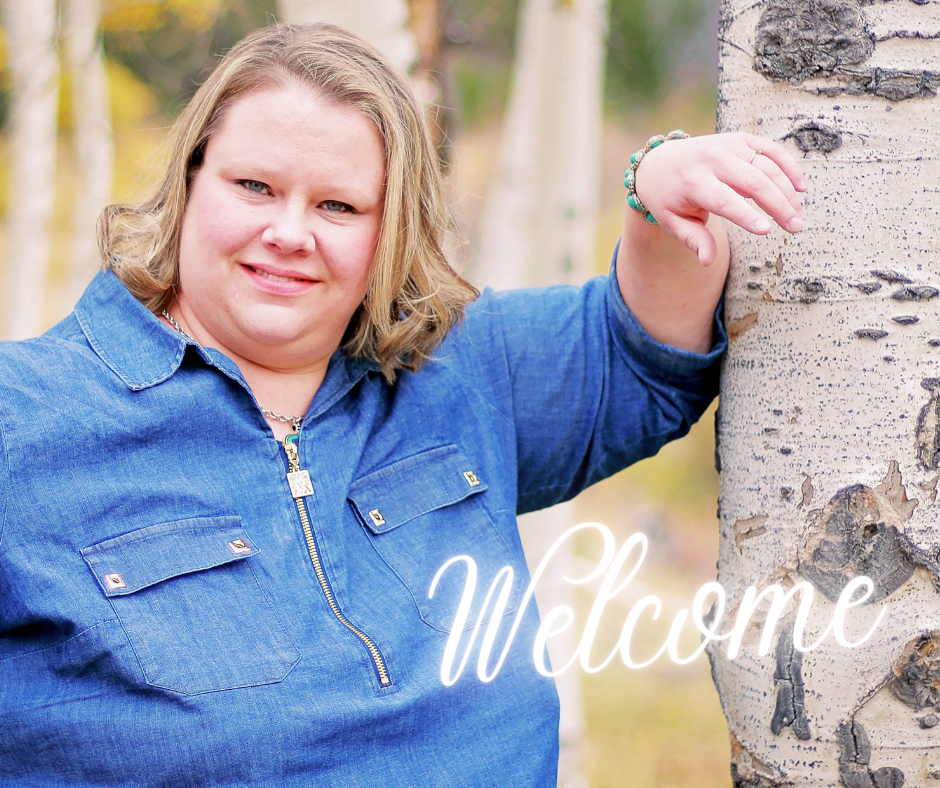 I teach amazing intuitives like yourself to develop and embrace their psychic, medium and empathic abilities.

Stephanne Cox – Spiritual Empowerment Coach, Mentor and Psychic Medium
Hello and welcome to my website! My name is Stephanne Cox. I am a Psychic Medium, Spiritual Empowerment Coach and Mentor. I get to be a psychic medium in my amazing hometown of Butte, MT. I absolutely LOVE what I do. Can I share a little secret? This isn't where I started.
Since my eye-opening afterlife experience in December of 2010, I have learned so much about who I am and why I'm here. I truly began my journey when I became Reiki I and II certified in July of 2016. In November of 2016 I began seeing and hearing spirit. I began doing readings in December of 2016 with friends and then readings for others in March of 2017. Everything advanced beyond what I ever thought possible. I progressed into embracing who I was as a psychic medium, Reiki Master Teacher, Certified ThetaHealing® Instructor and Certified Spiritual Life Coach in the span of about 6 years. Things are moving so fast! I have invested in classes and coaching programs to get me where I am today. Best money I've ever spent! I invested in me! What an amazing adventure I am truly having!
This transition wasn't always so easy though. I was an IT gal prior to this new journey. So you can imagine how my spirit mind and analytical mind would bump heads from time to time. Okay…a lot. I live in a community with a population of 30,000 and, at the time, not a single metaphysical shop could be found.

In the beginning it was a lonely path but I had my guides to help me every step of the way. I had to trust them. I had to have faith in them. They were my only source of education and energetic knowledge besides books and the internet. They were always my guiding light. I was also blessed to have friends and family who supported me fully without judgement only love. It took me a bit to figure out who I was and what I wanted to do with these amazing abilities. It didn't all happen gracefully. I believe strongly that where there is a will, there is a way. I was determined to discover who I was. I pushed through my fear, my old healer beliefs and programs, my lack of energetic knowledge and my inner healing so that I could know more and understand myself better. I truly believe that by connecting to my higher consciousness I was led in the direction of my life purpose.
I've learned so much over the years and I'm ready to share. My life purpose is to give coach, mentor and teach those who feel that they have an intuition of some kind (such as empaths) who are searching in the dark to find their path. Those who are still trying to understand their intuitive abilities and may feel lost or stuck in their lives. Please know, you are not alone in your journey. I offer mentorships and group coaching packages geared towards helping those who are waking up to their higher consciousness. This is my life purpose. Let me help you find yours. 
Sending you much love and light,
Spiritual Empowerment Coach, Mentor and Psychic Medium
Stephanne Cox
CREDENTIALS
Reiki I and Reiki II Certification July 2016
ART and Master Reiki Certification August 2017
ThetaHealing® Basic DNA Practitioner July 2018
ThetaHealing® Advanced DNA Practitioner August 2018
ThetaHealing® Digging Deeper Practitioner September 2018
ThetaHealing® Intuitive Anatomy Practitioner November 2018
ThetaHealing® Game of Life Practitioner November 2019
ThetaHealing® RHYTHM to a Perfect Weight January 2020
ThetaHealing® You and Creator February 2020
Certified HuMethod® Spiritual Life Coach May 2020
Under the Crystals Remote Viewing of the Soul May 2020
ThetaHealing® Basic DNA Instructor Certification May 2021
ThetaHealing® Advanced DNA Instructor Certification May 2021